Amor best selling AI-25 polished skin touch cocina electric with excellent quality for wholesales
--Induction cooker is a more common cooking utensils.Induction cooker is more convenient, easy to place, easy to clean up.
--Induction cooker is mainly composed of two parts: electronic circuit part and structural packaging part.
--The electronic circuit includes: power board, host board, lamp board, coil disk, heat sensitive, wind hot motor and so on.
--Structural packaging includes: porcelain plate, enclosure, fan blade, fan holder, power cord, instruction manual, power sticker, operating film, certificate, plastic bag, shock-proof foam, color box, bar code, cartoon box.
--LEC circuit board: displays working status and transmits operating instructions.
--Wire disk: Convert high frequency alternating current into transaction variable magnetic field (PAN)
--FAN component: Heat dissipation auxiliary component (FAN)
--IGBT: Through low current signal, control the high current on and off
--Bridge rectifier block: converts ac power to DC power
--A thermistor that transmits a heat signal to the control circuit.
--Thermal switch assembly, sensing IGBT operating temperature, thereby protecting IGBT from overheating damage
Induction cooktop
Model No.:- AI-25
Type of Control:- Skin Touch Button
Function:- 6 Intelligent function
Housing:- Plastic Body Portable
Glass size:- φ250mm Crystal, (313*385mm) Poly Glass
Unit size:- 313*385*69mm
Power:- Display 2000w (1800w)
Power Plug:- (Optional) ??.......
Packing
Gift Box size:- 342*98*438mm
Master box size:- 613*362*458mm/6Pcs
20FCL:- 1656 pcs
40HQ:- 4014 pcs
Induction cooker is easy to clean.It can make your kitchen tidy and neat.
Without cooking fumes,you can cook safety and comfortable.
Welcome customers from worldwide.
For OEM/ODM/CKD SKD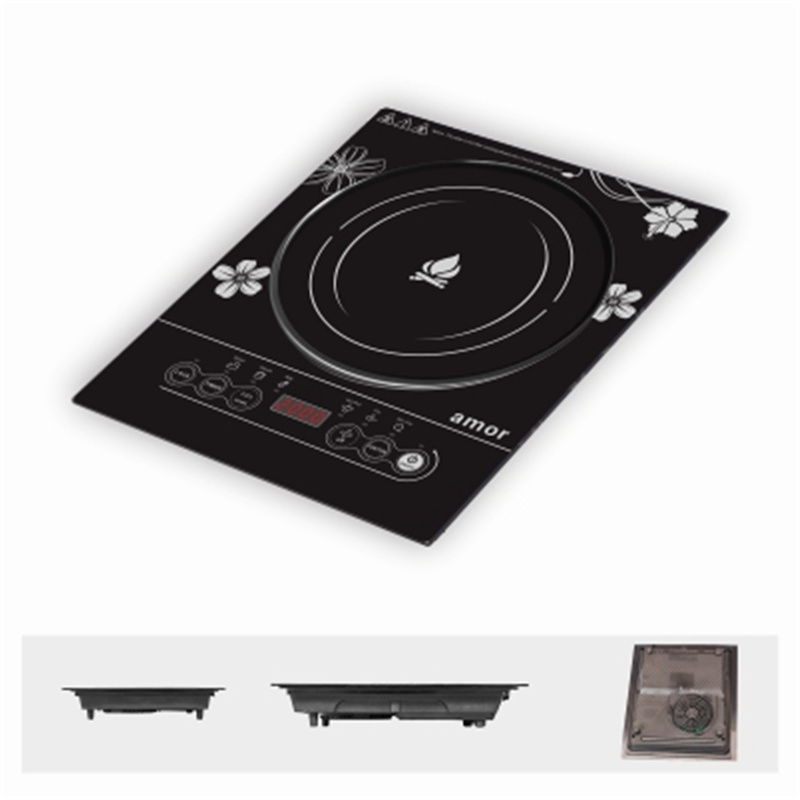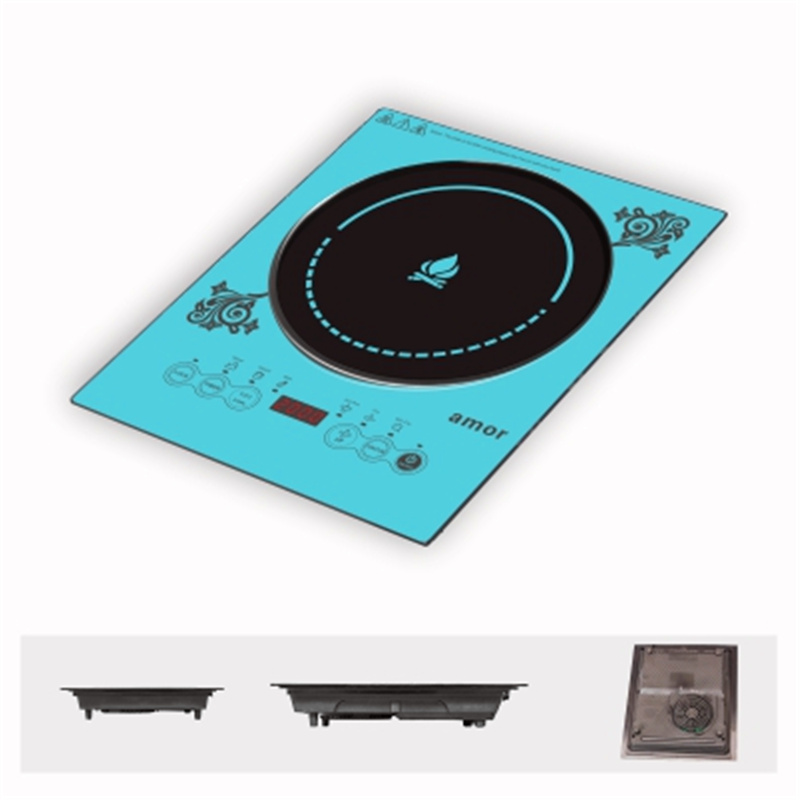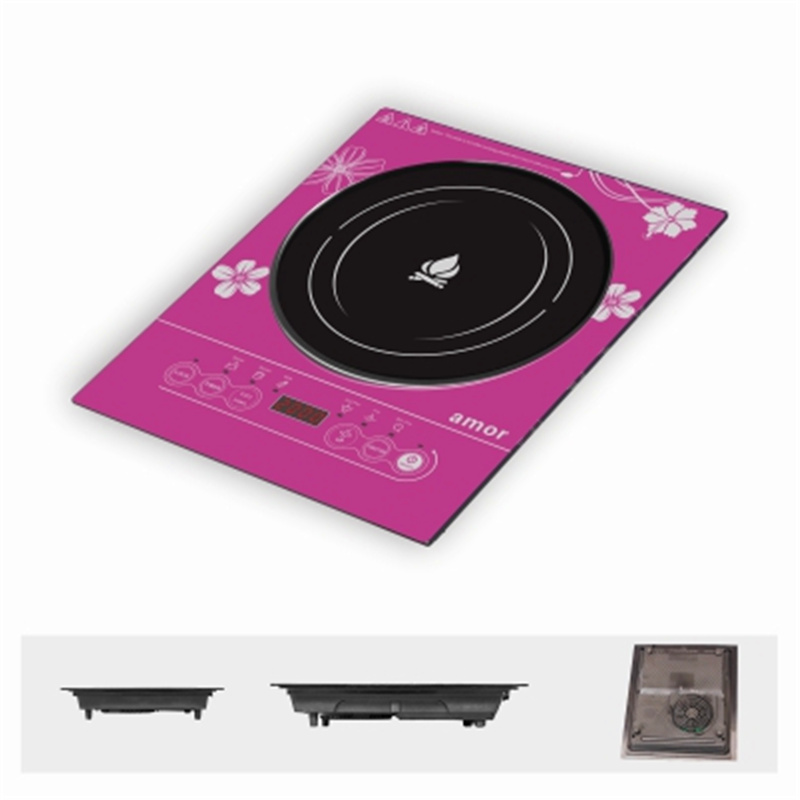 ---
Previous:
Amor new product AI-14 induction cooker polished skin touch induction cooktop with good price
Next:
Hot sale amor induction cooker AI-25A polished skin touch single induction burner hob for wholesale
---